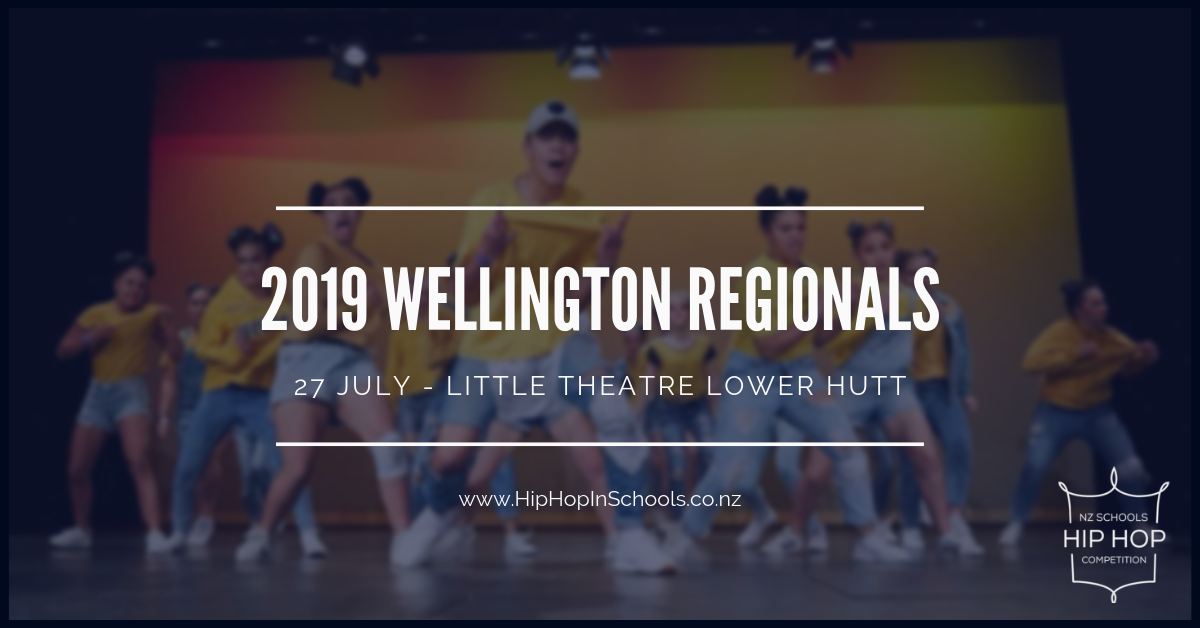 Date - 27/07/2019
Location - Little Theatre, Lower Hutt
Event Information
Entry is open to any crews from the New Plymouth south, including Central North Island.
The top crews will be selected to attend the 2019 National Schools Hip Hop Championships in Queenstown.
Categories available:
Small Crew (5-9 dancers)

Primary / Intermediate (Yr 4 - 8) : Same School
Primary / Intermediate (Yr 4 - 8) : Dance Schools
Secondary (Yr 9 - 13) : Same School
Secondary (Yr 9 - 13) : Dance Schools

Mega Crew (12 - 25 dancers)
Please ensure you have checked the current technical regulations prior to entering.
Organiser - Sean Cresswell president@nzcaf.com
Timetable - coming soon
Entries close 08/07/2019
No further entries will be accepted after 15/07/2019.
ENTRY FEES
$20 per dancer
All entry fees include the NZCAF membership fee
A late fee of $5 per dancer is payable for any entries received after 09/06/2019.
Payment information
ANZ
Sean Cresswell, GA Events
06-0294-0219242-03
Entry fees are due 15/07/2019
EVENT ENTRY REFUND & WITHDRAWAL POLICY
Withdrawals prior to 09/06/2019 are entitled to a full refund.
Withdrawals after this date are subject to a $10 per dancer processing fee.
Withdrawals after 20/o6/2019 will not be refunded.