Announced March 2022
We are pleased to announce that our 2022 regional qualifiers for Auckland and Tauranga are presented in partnership with Impact Dance Experience.
These events are being held on
7 May - Tauranga : Tauranga Boys High
7 August - Auckland : Auckland Girls Grammar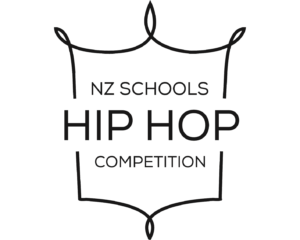 How to enter
Impact Dance Experience offers a Troupes category, which caters for Hip Hop Crews (mini, small, and mega).
Studio based crews can enter the current Troupes category.
School based crews will be able to enter a new 'School Troupes' which is being added to the Tauranga and Auckland events.
Entry forms for School based crews
Note - Studio categories are full, please contact Gemma Laing effectdance@gmail.com if you are interested in entering but haven't already.
How qualification works
There will be selection judges at the Tauranga and Auckland event from the NZ Schools Hip Hop Competition series.
They will be basing their selection on the performance presented, just like at any of our regional competitions.
To be considered for selection;
Crews must fit in to one of the categories outlined in section 1.2 of our rules document . Specifically; number of dancers and ages of dancers.
Music must match to the category requirements outlined in section 3.3 of our rules document
All crew members are required to dance throughout the entire routine and must remain on stage.
Note: The selection judges will use their discretion when selecting, and may select with the condition that a routine/music length/crew make up is amended before nationals.
Contacts
NZ Schools Hip Hop; Sean Cresswell president@nzcaf.com
Impact Dance Experience; Gemma Laing effectdance@gmail.com