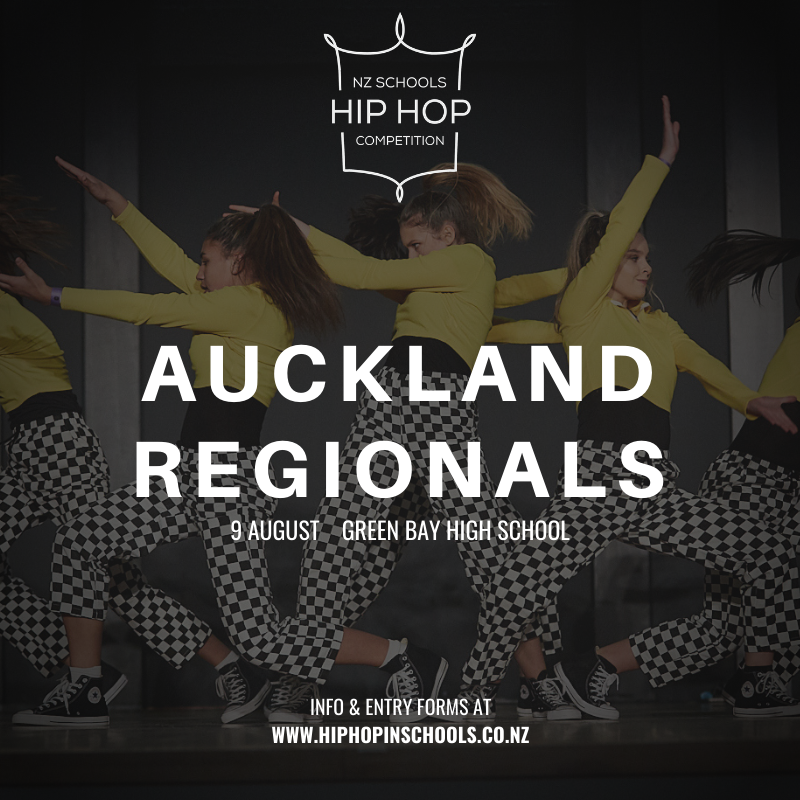 Date – 9 August 2020
Location – Green Bay High School
Finals start – 2:00 pm
Please note, this event is a qualifier for the 2020 National Schools Hip Hop Championships.
Timetable
Spectator Tickets
Tickets are available on www.trybooking.com
Door sales will be available on the day, if we don't sell out prior.
Please Note: Ticket holders will only be able to watch the finals session. Because of the entry numbers this year, all crews will compete in the finals session.
This year we are running closed heats. Only crews & coaches will be able to watch heats.
This is due to the limited seating available at the venue.
Entry forms
Entry is now closed
Make sure you check the current Competition rules
Entry fees
All crews have now been invoices for their entries.
NOTE: All entry fees include the NZCAF membership fee.
Event entry refund and withdrawal policy
Withdrawal prior to 6 July, 100% refund
Withdrawal after 6 July, up to five days before event, refund of NZCAF levy ($10) only
Music upload
Music is due 24 July
Competitor waiver
All competitors must complete a competitor waiver and coaches must present it at registration.
Contacts
Sean Cresswell
president@nzcaf.com